Health promotion programme for teachers.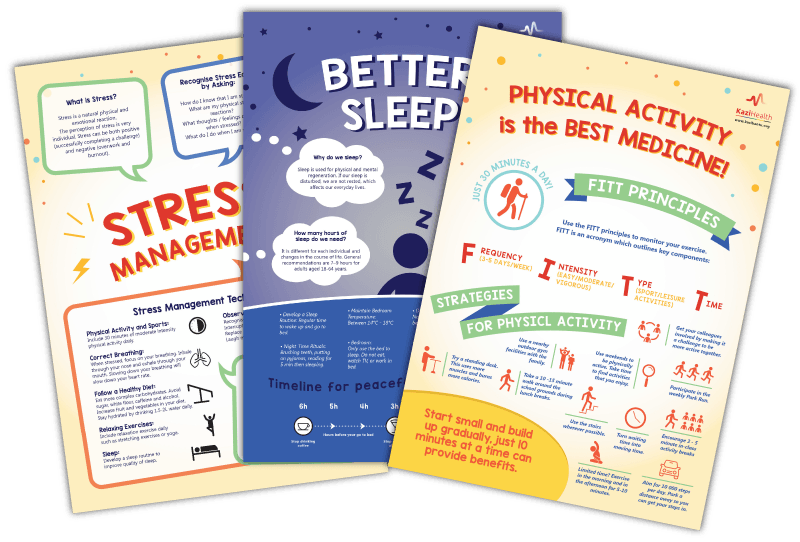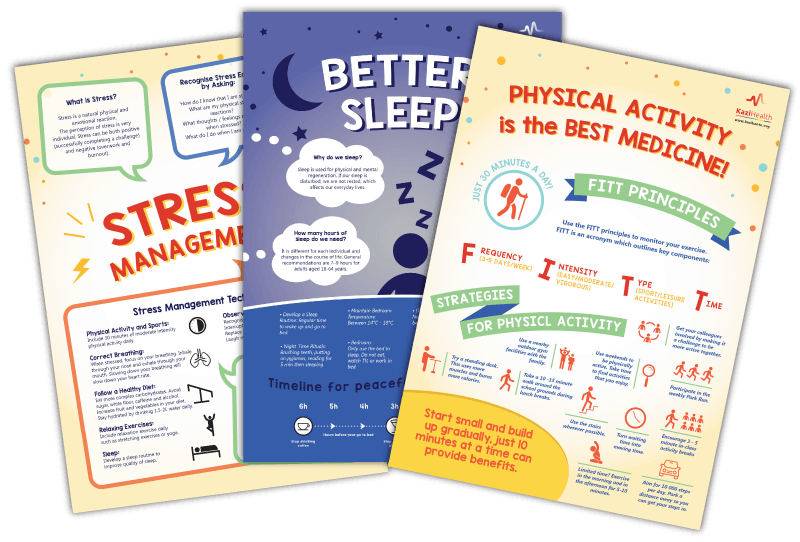 Being a teacher is a challenging but also rewarding job!
While making sure that learners receive the best possible start into their lives, it is of utmost importance that you - the teacher - also look after your own health. By doing so, you improve your own wellbeing and you become even more of a role-model towards your students.
Being a teacher can sometimes be extremely stressful. Enduring stress over a long time has a negative impact on your health.
KaziHealth will help you develop stress-coping techniques and encourages you to reflect on unhealthy lifestyle choices that have simply become habits.
As a first step of change: we encourage you to enroll for the KaziHealth E-Learning course.
We trust that you will find the programme to be insightful, enjoyable and beneficial.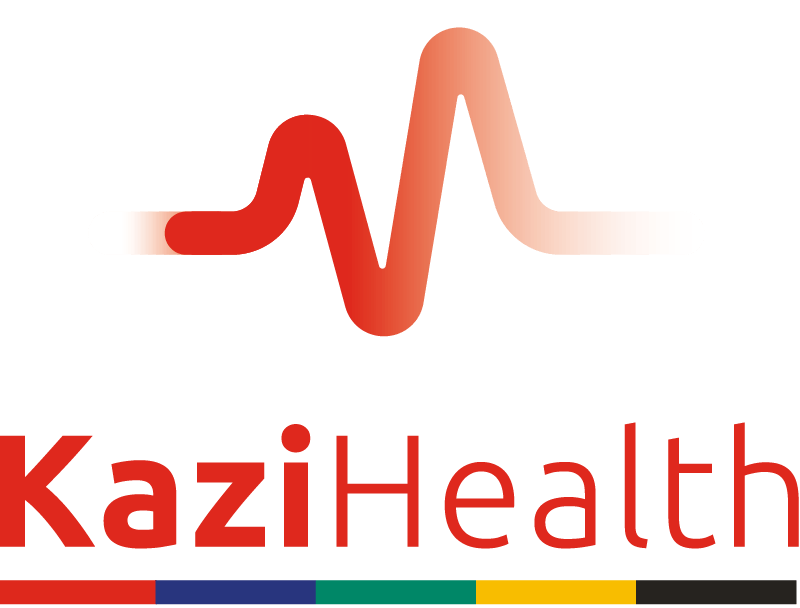 Registration is free and only takes a minute.
Manuals and toolkits to replicate the full KaziHealth study.
KaziHealth is a workplace health promotion programme that educates and improves health behaviours in individuals. It integrates three lifestyle interventions:
physical activity
nutrition
stress management
The programme starts with an individualised health risk assessment, followed by face-to-face lifestyle coaching sessions and self-monitoring and motivation through the KaziHealth app. 
The intervention is aimed at reducing the risks for cardiovascular diseases and improve physical activity and physical fitness, nutrition and diet, and psychosocial health.
For the study procedure, please refer to our study protocol: https://doi.org/10.2196/14097
As part of our open-access policy, all manuals and toolkits are freely available online.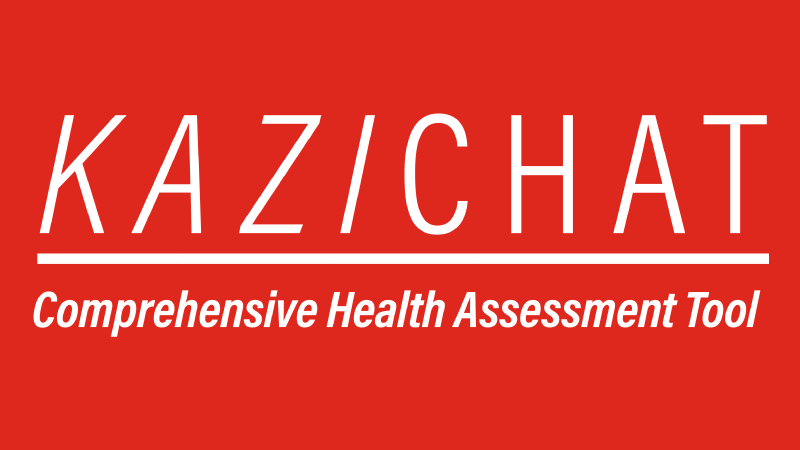 KaziCHAT is a risk assessment tool and entails several tests related to measuring health and well-being. It is used by research staff to assess participants of the KaziHealth programme.
If you are interested in using KaziChat for your study, please contact us.