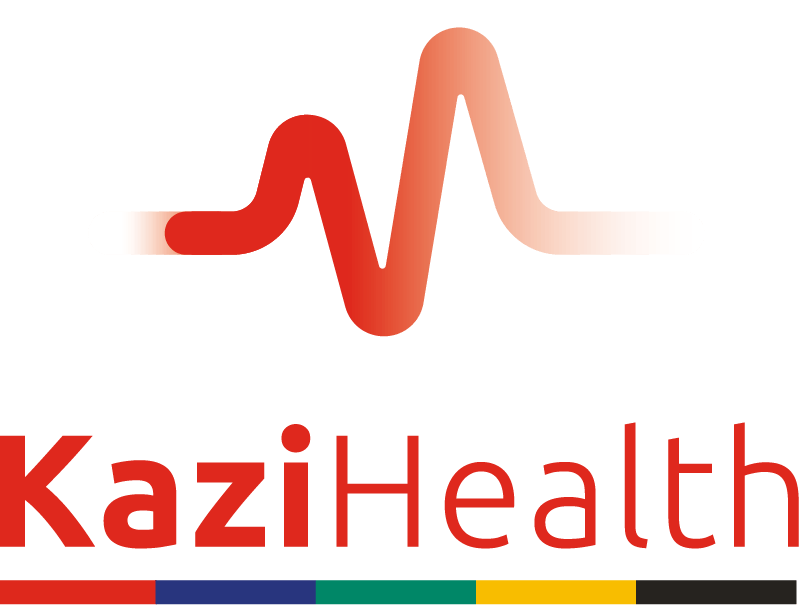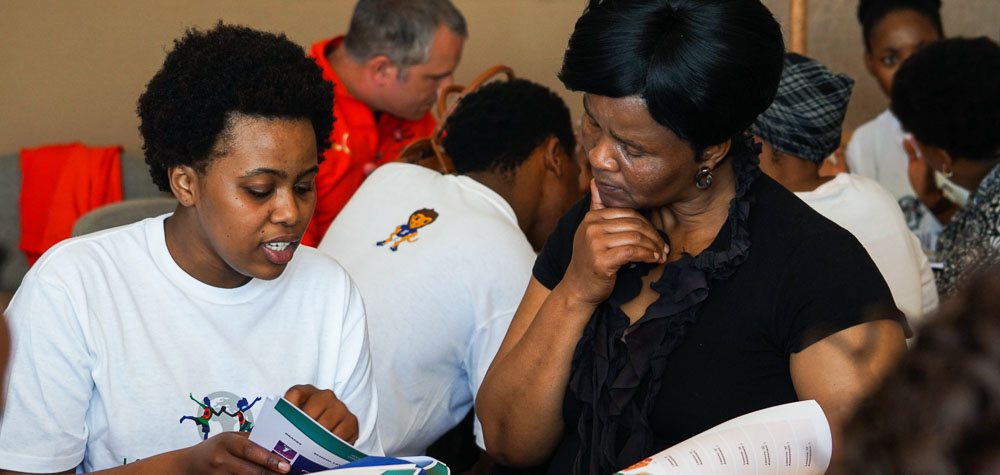 A teachers workplace health promotion programme
The disease profile of South Africa's population shows increasing number of deaths are attributed to chronic, non-communicable lifestyle and cardiovascular diseases, 80% of which are preventable with lifestyle modification.
Designed specifically for teachers in low-resourced settings, the KaziHealth programme consists of a behaviour change model that targets health behaviours, as well as perceived levels of stress and mental health outcomes. This includes a health risk assessment tool to capture the assessment data, lifestyle coaching and the KaziHealth mobile application. These freely available tools are aimed at lessening cardiovascular and communicable disease risk, and improving physical activity and physical fitness, nutrition and diet, and psychosocial health.
and contribute sustainably to
KaziHealth workplace health promotion programme
Designed specifically for teachers working in disadvantaged communities, the programme focuses on improving lifestyle behaviours with five easy-to-follow steps.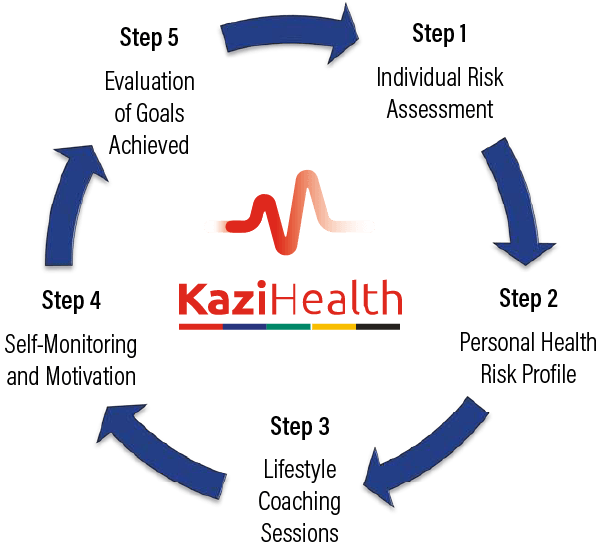 Step 1 – Individual Health Assessment
Conducted through the KaziCHAT platform – a Comprehensive Health Assessment Tool – It determines current health status and includes medical history, lifestyle habits, and various clinical measures:
Blood pressures
Blood glucose
Cholesterol levels
Physical activity, cardiorespiratory fitness, and handgrip strength
Stress burnout, health related quality of life and sleep
24-hour dietary analysis
The tool enables healthcare practitioners/researchers to capture and analyse the data that is collected during the comprehensive baseline and follow up health assessments of the teacher.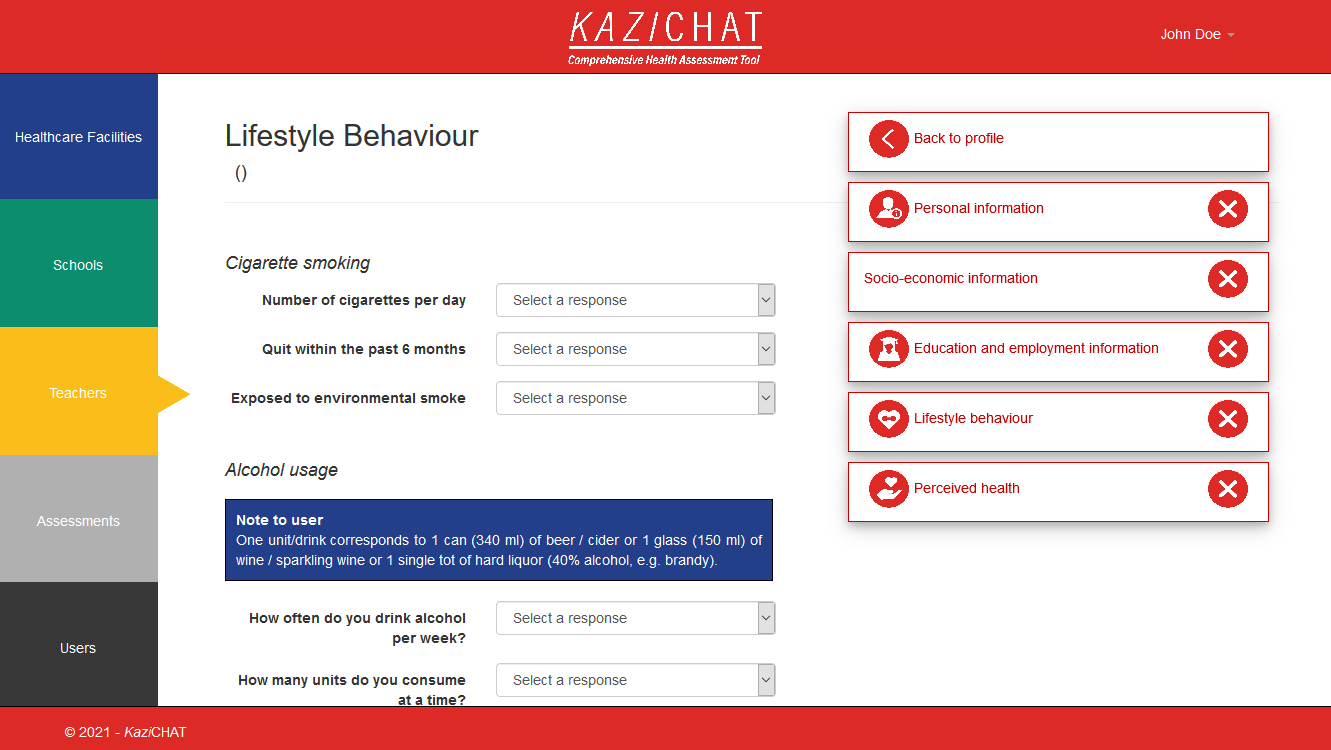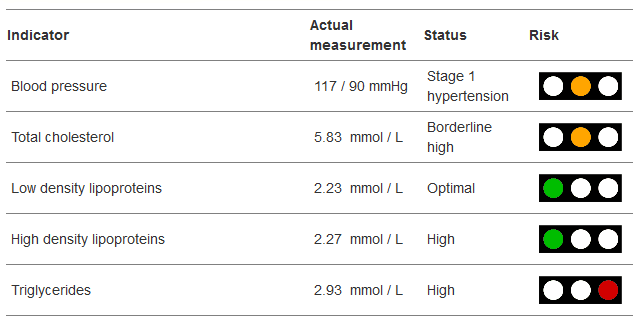 Step 2 – Personal Health Risk Profile
A healthcare professional provides a personal health risk profile which is reflected via the traffic light model showing different level of risks.
Step 3 – Lifestyle coaching sessions
Personal goals setup based on health risks results through Lifestyle Coaching sessions and healthcare professionals input.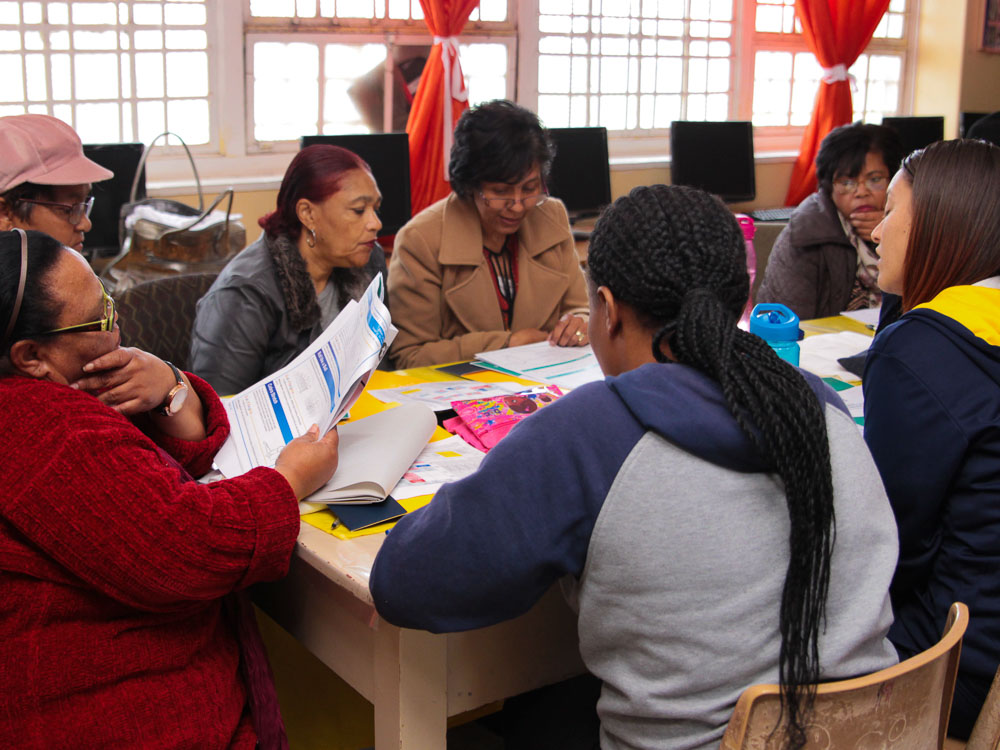 Step 4 – Self-monitoring and Motivation
After the lifestyle coaching sessions, ongoing self-monitoring and motivation is provided through the KaziHealth mobile application to assist each participant in achieving her/his personal health goals.
Step 5 – Evaluation of Goal Achievement
Follow up and repetition of health risk assessment to assure health improvement.